Learning Power Automate is a journey. First, you learn about dynamic content, triggers, and actions. Then, you build a few cloud flows. You'll eventually reach a point when the process you are automating requires more than one trigger or the process needs to go thru a formal development cycle, moving thru multiple environments (QA, UAT, PRD). This is when you need to learn about Power Automate solutions. Read on to learn more.
Where Are Solutions in Power Automate?
Solutions are located in the left-hand menu towards the bottom. If you haven't created any, the screen after you click on Solutions won't have anything in it.

What Are Solutions?
Solutions provide two essential functions in Power Automate. First, solutions are a mechanism for grouping together components of an automation. Below, you can see that solutions can be made up of apps, chatbots, cloud flows, connection references, desktop flows, environmental variables, and tables. The solution shown below contains 11 different cloud flows. That would be a lot to keep track of from the My Flows screen, too much in fact.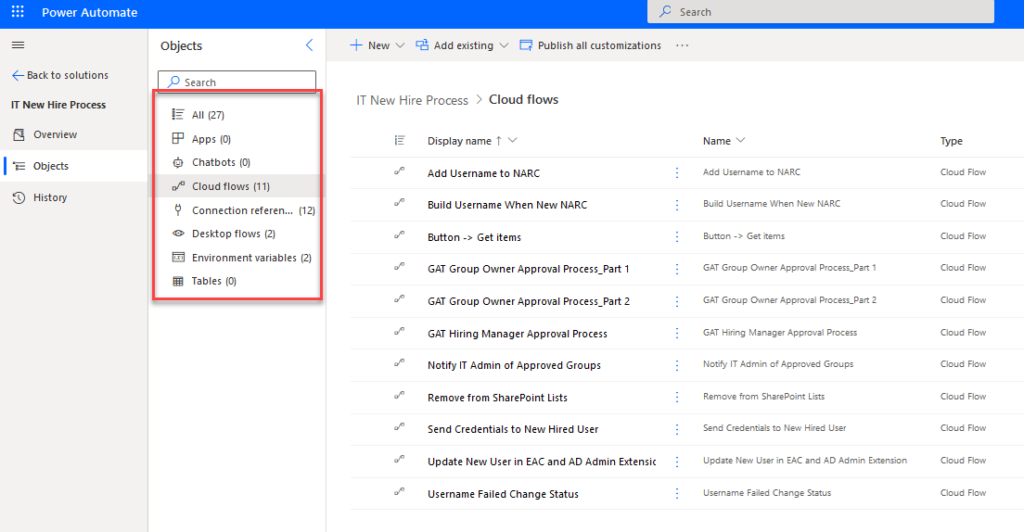 From the Add Existing menu, you can see all of the different items that can be added to a solution.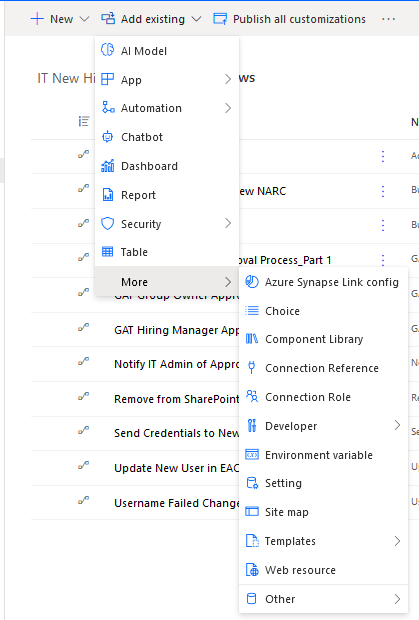 Second, solutions are how you can implement application lifecycle management in Power Automate. They do this by transporting all the automation components from one environment to another.
For example, our developers start on solutions in a Dev environment. Then, they go to QA, UAT, and finally PRD. We use Microsft Azure DevOps to track all of our work and the Azure Repos and Pipelines to physically move the solution from one environment to another.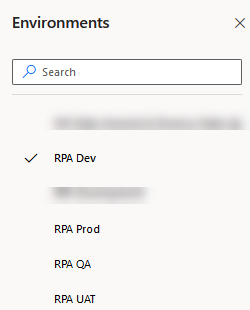 When Do You Not Need Solutions?
Most beginner Power Automate users don't need to worry about solutions. If you are only working in one environment and/or your automation can be completed in a single cloud flow, then you don't need to worry about solutions.
Other Sweet Power Automate Content